Penguin Approved Link Building Strategies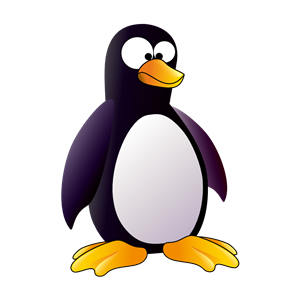 With the launch of Google's Penguin Algorithm, it has been made very clear that certain types of link building activities can hurt your website rankings. Google has declared war on webmasters trying to use spammy link building tactics to game the rankings and the Penguin Algorithm is all about discovering those sites that participate in such activities and dropping them out of the search results. So if there are links that can cause a website to get Penguin slapped, are there still links that are Penguin approved? The answer is yes.
Provide Useful Content that Begs to Be Shared
Google is all about rewarding websites that provide a great user experience. Such websites will get links naturally as people find the content of the site to be useful and want to share it or link to it from their site. This is more than just writing a certain number of words that is unique and relates to a targeted search term. It has to provide a unique perspective on the topic or feature some element that will make people want to tell their Facebook friends, Twitter followers or blog readers about it. Including rich media elements like videos and infographics are good ways to turn ordinary content into something that begs to be shared. Keep in mind that according to their Webmaster Guidelines, Google wants you to "create a useful, information-rich site, and write pages that clearly and accurately describe your content."
Use Press Releases to Promote Everything that is News Worthy
Press Releases are a great way to spread the word about anything news worthy. You can send out a press release whenever there is news relating to your business like product or service updates, website upgrades or redesigns, new sponsorships, changes is company management or ownership and company awards or milestone achievements. Remember that the goal of the press release is to get as many readers as possible and to build brand recognition. The press release should be written with the intent of informing the readers of the company news. It should be well written and not keyword stuffed. Any links in the release should be relevant to the topic and you should never reword parts of it just to fit in a keyword targeted link.
Be a Guest Blogger
Guest blogging can help build up brand recognition and get you some good links at the same time. You should look for opportunities to post articles and guest blogs on popular blogs that are in the same industry. Finding industry related sites to write for may narrow the choices but doing so will make any links you get worth that much more. One post on a high quality, industry related blog can be worth a hundred posts on low quality sites that are not relevant to your industry.
Get Social
Get involved on Facebook, Twitter and Google +. These social media sites offer a way to share website content quickly with people who are interested in your industry. Make sure that all pages of your company website have buttons that allow for quick and easy sharing of the content. Place the buttons in a prominent location on the pages so they stand out to visitors who might want to share the content with their friends and followers. Also include links from your site to your company profile pages.
Link Strategies to Avoid
As mentioned earlier, the Penguin Algorithm is looking for certain patterns in links that would indicate that your website is involved in some shady link building practices. Certain things are what Google considers "unnatural" and when those are present, there is a good chance your website will get hit by Penguin. Some things to avoid when building links are…
Getting mostly keyword targeted anchor text links:

It is pretty rare that a website owner will just link to you using the exact keywords that you are trying to rank for. Having a high percentage of keyword targeted anchor text links could indicate "unnatural" linking to Google.

A high percentage of low quality linking sites:

If your links are coming mostly from sites which are low quality or have little to no relevance to your industry then you are at risk of getting hit by Penguin.

Lots of links with very few linking domains:

Site-wide footer links, blog roll links, and other run-of-site links can cause more harm than good. These links worked well in the past but now only run the risk of getting Penguin slapped.
---
About the Author: Dustin Williams is a Search Engine Marketing expert and the Global SEO Manager for MidPhase, a domain registration and website hosting services provider. He has been practicing SEM and optimizing websites since 2004. Follow Dustin on Twitter: @WebGazelle.
---