Google Launches Penguin Update: Opens the Doors to Negative SEO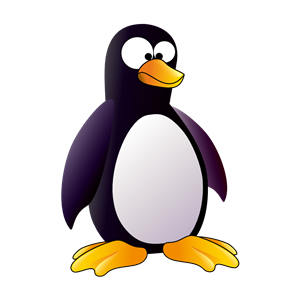 At a recent conference Matt Cutts, the head of Google's webspam team announced that Google was working on an algorithm update that would level the playing field for sites that don't participate in "over-optimization" strategies. He later clarified that "over-optimization" wasn't the best way of putting it because it is really about webspam. According to Cutts, "The change will decrease rankings for sites that we believe are violating Google's existing quality guidelines."
After the official announcement earlier this week, Google released the new update, which has been officially called the Penguin Update. The Penguin Update will impact "about 3.1% of queries in English to a degree that a regular user might notice," said, Google. Despite the recent update, many webmasters did notice the changes. Some search results have been turned completely upside down. Unrelated sites and sites without content have even managed to rank at #1 after this update rolled out. Other search results like searches relating to web hosting have seen some pretty good improvements.
Google emphasized that the Penguin Update was targeting sites that participate in certain types of webspam tactics; mentioning keyword stuffing and link schemes as two specific examples. Keyword stuffing is not something new to SEO. Many webmasters have been doing it and finding different ways to hide it from search engines in order to game the algorithm and get higher rankings. Link schemes have been around for a while now and can also be effective for propelling websites to the top of the search results. Earlier this year Google targeted specific link networks as part of their ongoing war on webspam. Many blogs that were part of these link networks were removed from Google's index. The result was that many websites which had been getting links from these networks saw their rankings drop as those links lost their value.
The Penguin Update is taking the war on these types of link schemes one step further by penalizing sites which have participated in them. Specifically, the update targets sites with "unusual linking patterns" or links from pages with spun content where the content is "spun beyond recognition" and the links may or may not even be relevant to the content. It makes sense that these types of links should not be rewarded because they are clearly for the sole purpose of manipulating search engine rankings. However, by penalizing sites which have unusual linking patterns, Google has opened the door to "negative SEO" tactics.
Can negative SEO really work? While I wouldn't personally attempt to knock a competitor out of the search results using any form of negative SEO, this strategy could absolutely work with the Penguin Update. What would prevent someone from getting these types of links to a competitor's website to knock their site from the search results? If you think about it, if I was tired of ranking #2 to a specific competitor, all I would have to do is get some of these webspam links to their website and their site drops from the top position. I hope that in the light of negative SEO being a real possibility now that Google might reconsider penalizing sites for the types of links that they have and look for other ways to devalue those links. Giving links from link schemes no value in the search engine's algorithm would result in no reward being given to webmasters who participate in those webspam tactics and would also prevent the possibility of using the same link schemes for negative SEO.
---
About the Author: Dustin Williams is a Search Engine Marketing expert and the Global SEO Manager for MidPhase, a domain registration and website hosting services provider. He has been practicing SEM and optimizing websites since 2004. Follow Dustin on Twitter: @WebGazelle.
---