Top 10 Web Design Blogs to Boost Your Creativity
If you are a designer, you know the feeling – staring at a blank canvas in Photoshop (or whatever your software of choice may be) and wondering to yourself "where on Earth do I start?". Designers block can be a very frustrating thing. However, don't fret – this is where we come in to save the day.
We've compiled a list of what we consider to be the quintessential places to turn when you are clean out of ideas. Whether you are a beginner or an expert, you're sure to find something worthwhile.
Without further ado, here we go (in no particular order):
Vandelay Design Blog
If you want to find a great resource for lists, you can't go wrong with Vandelay Design Blog. There's no shortage of unique and in-depth lists to get you out of any creative rut you may find yourself in.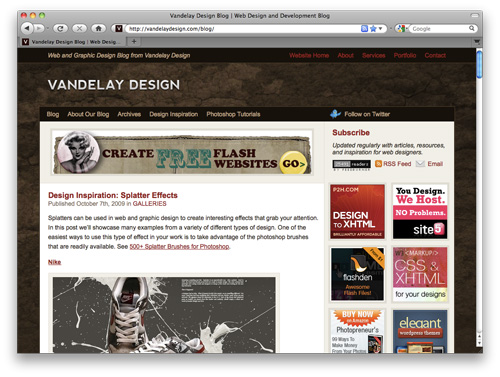 Noupe
Noupe is a great all around resource for any type of designer – web, print, and beyond. Recently purchased by Smashing Magazine (one of the leading design blogs on the Internet), you can bet that Noupe will be around for the long haul.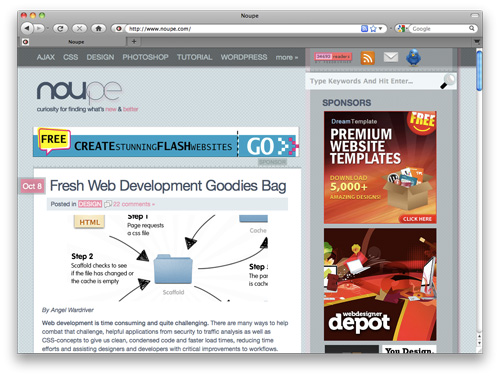 Six Revisions
Six Revisions has a really great mix of topics ranging from tutorials and tips to freebies and general humor.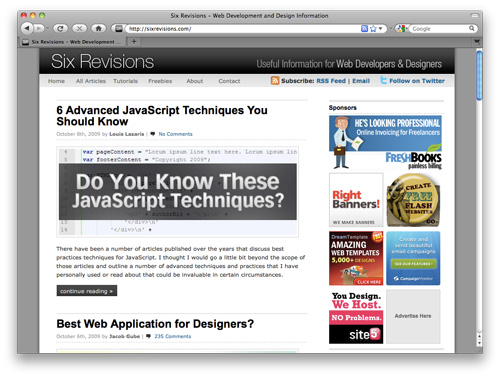 Outlaw Design Blog
Outlaw Design Blog takes a really interesting approach visually – the cowboy western theme is very rarely seen, and is generally really well done here. Luckily, the originality and quality of the design continues to the content. They even have weekly vidcasts!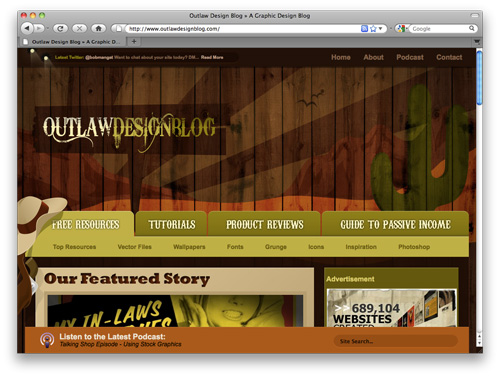 Abduzeedo
Abduzeedo is one of the more popular blogs on the web, and rightly so – it'll be a challenge to find a design blog with better content. The writers are truly in touch with great design and because of that they are able to put together very inspiring collections from artists from all over.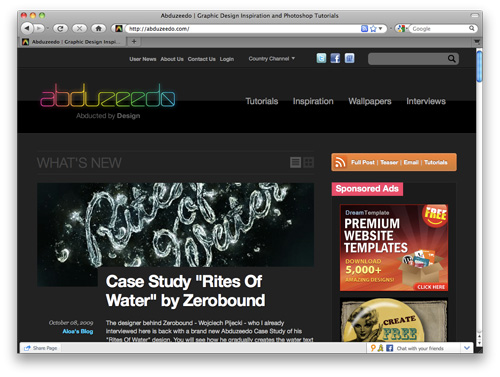 UX Booth
One of the subjects that is very rarely touched upon in design blogs – usability on the web. There simply isn't a better resource for UX articles – the site features incredibly well-written and, more importantly, relevant posts to help you learn more about how your visitors behave.




GoMediaZine
The GoMediaZine has amassed quite the following over the past 1-2 years due to their insightful posts and their great collection of premium quality freebies.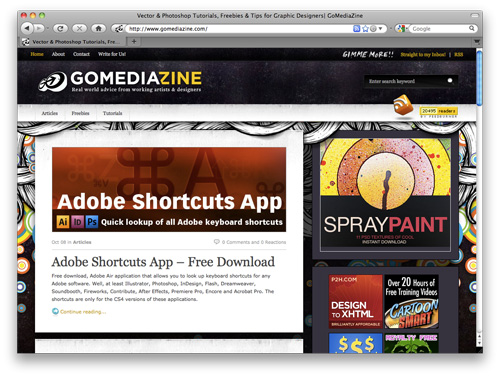 Web Design Ledger
The selling point of Web Design Ledger is their original content – they seem to always be able to come up with articles that you haven't seen anywhere else.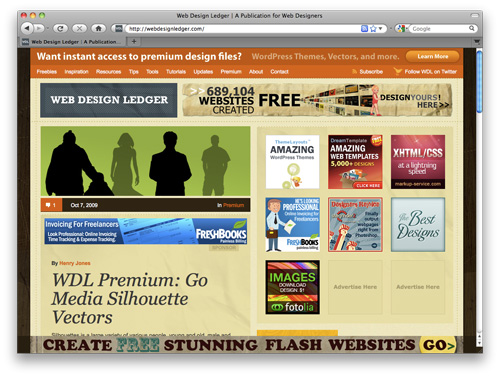 Colorburned
Colorburned has all of the usual good stuff – great tutorials, articles, and lists – however, what they really excel at are their interviews with various designers from all corners of the industry. This is something that isn't seen too often, and is a great look inside the heads of some great designers (an amazing way to defeat designers block!).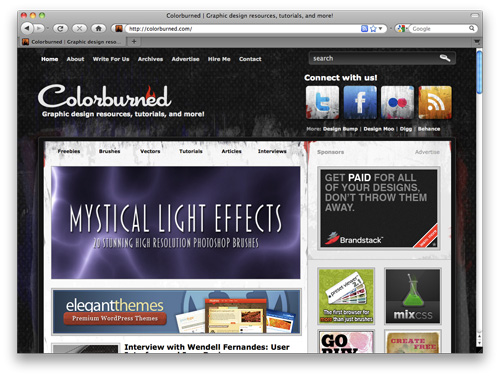 Build Internet!
Build Internet has a really interesting collection of posts from the business side of things – from project pricing to general client relations, you'll be a regular Steve Jobs in no time!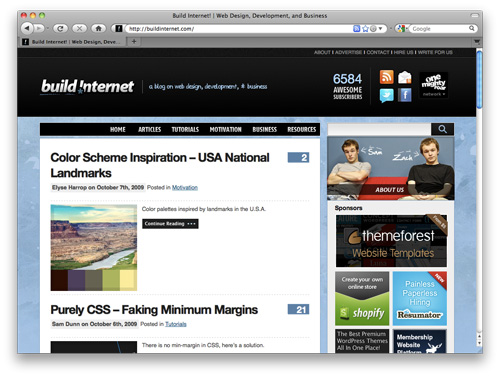 And there you go! Do you know of any other good resources? Post them in the comments are share them with us all!
Until next time…
-Noah